Round Up: IPRT 'Care and Justice' Report Launch
26th February 2019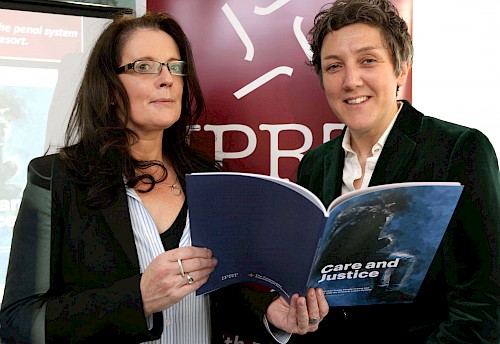 [Dr Paula Mayock and Dr Nicola Carr. Photo: Derek Speirs.]
On Tues 26th February, IPRT published our latest research report, which examines the over-representation of children in the care system in the criminal justice system, and makes clear recommendations on how the state can and should better support these children. The research was carried out by Dr Nicola Carr (University of Nottingham) and Dr Paula Mayock (Trinity College Dublin).
The Ombudsman for Children, Dr. Niall Muldoon, launched the report in the Ombudsman for Children's Office at 4.30pm on Tuesday 26 February 2019.
Contributors at the event included: 
Ombudsman for Children, Dr Niall Muldoon
Michelle Martyn, Senior Research and Policy Manager, IPRT
Dr Nicola Carr, University of Nottingham and one of the co-authors of the report
Karla Charles, Policy Manager, EPIC
Pat Bergin, Campus Director, Oberstown Children Detention Campus
Gareth Noble, Partner, KOD Lyons
The report is now available online here.
Photos from the launch event are on Flickr. 
Media:
This project is funded by The Community Foundation for Ireland.