RTÉ Prime Time: 'The trials and tribulations of fine-defaulters'
27th September 2011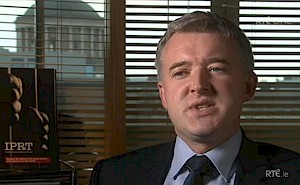 This week, RTÉ's Prime Time featured a report on the ongoing imprisonment of fine-defaulters, asking whether the Courts are dealing with the issue in the most appropriate manner, given the straitened financial times in which we are living,
IPRT's Liam Herrick contibuted to the programme, along with two people who had contacted IPRT about their experiences and frustrations at being unable to pay by instalment.
John Lonergan, former governor of Mountjoy Prison and patron of IPRT, spoke to Richard Crowley in studio about the issues, outlining how the less well off are being punished the most.
Watch the programme here.