IPRT features on 'Conversations on the Margins' podcast
9th May 2022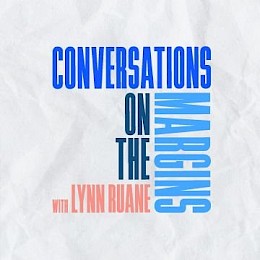 In episode 8 of Senator Lynn Ruane's new podcast, Conversations on the Margins, IPRT Senior Policy and Research Officer, Sarahjane McCreery, spoke with Senator Ruane about the work of IPRT and some of the areas ripe for reform in the Irish penal system.
The conversation provides an overview of the breadth of IPRT's work, with a particular focus on our annual flagship report, Progress in the Penal System.
IPRT was delighted to be involved with the setting up of this podcast, funded by The Rowan Trust.

You can listen to Conversations on the Margins wherever you source your podcasts, including on Spotify and on Apple Podcasts.