Round-up: Developing Youth Justice 2019
27th November 2019
Round-up: Developing Youth Justice 2019
The Irish Penal Reform Trust, in association with the Irish Criminal Bar Association, hosted a youth justice seminar on the 21st November 2019 in the Distillery Building, Church Street, Dublin 7.
[L-R: Aislinn O'Donnell, IPRT Board; Fíona Ní Chinnéide, IPRT; Senator Lynn Ruane, Seanad Éireann; Minister David Stanton TD, Department of Justice and Equality; Sarah-Jane Judge, BL; Mr Eddie D'Arcy, The Solas Project; Dr Laura Janes, Howard League for Penal Reform; Mr Ian Power, SpunOut. Photo: Derek Speirs]
The seminar was chaired by Fíona Ní Chinnéide, Executive Director of IPRT. Speakers and panellists (in order of speaking) were as follows: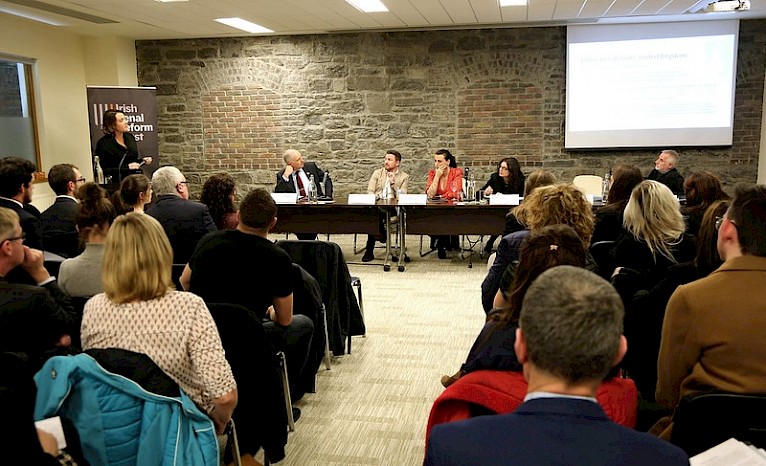 Minister Stanton opened the seminar, speaking to the power of early intervention and the need for increased interagency collaboration in youth work. Senator Ruane talked the audience through the development of the Criminal Justice (Rehabilitative Periods) Bill 2018, now at Report Stage with cross-party support. The Bill aims to extend spent convictions legislation in Ireland, with particular provisions for those under the age of 25 in the criminal justice system. Ian Power discussed the implications of the findings of the My World 2 survey, which has documented a sharp increase in the levels of anxiety and depression experienced by young people in Ireland. Dr Laura Janes outlined the current youth justice issues in England and Wales, and her research on sentencing guidelines for young adults.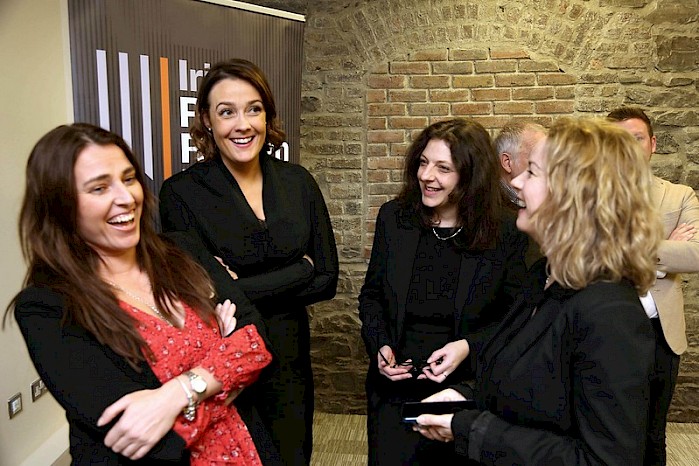 Sarah-Jane Judge highlighted the problem of prosecutorial delay, which can result in a young person being tried as an adult if they reach the age of 18 before their case comes before the court, even if they were 17 when the offence was committed. Eddie D'Arcy argued for the criminal and youth justice systems to be better harmonised with the Better Outcomes, Brighter Futures framework, which aims to coordinate policy across Government departments to achieve better outcomes for young people. All the speakers were unanimous in their belief that 18-24 year olds should be treated as a distinct cohort in the criminal justice system. There is a growing body of evidence that advocates for an approach that considers the special circumstances of young people transitioning into adulthood. Supervised bail support, diversion programmes, intensive community orders, the extended application of spent convictions and restorative justice practices are among the more effective responses to crimes committed by young adults.
More photos of the event are available here
Read more:
This seminar was kindly supported by The Community Foundation for Ireland.