Prison Law Seminar: The Prison Rules
10th February 2021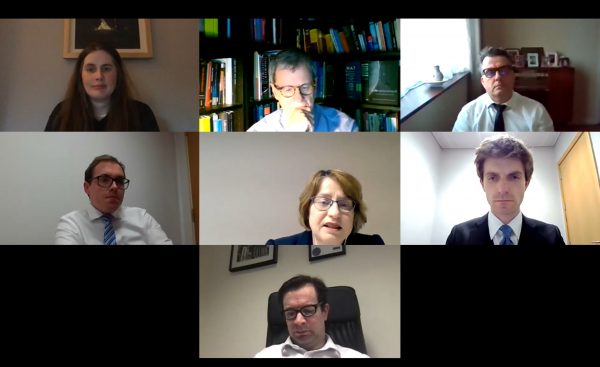 The Irish Penal Reform Trust and the Irish Criminal Bar Association hosted a seminar on The Prison Rules: Current Impact and Opportunities for Reform online on Thursday 25th February 2021 at 4pm, via Zoom. 
The event was the first in IPRT's 2021 Prison Law Seminar Series and examined the role of the Irish Prison Rules in vindicating prisoners' rights, the process by which the Rules are amended and the opportunities for strengthening the protection they offer to prisoners.  
IPRT also launched an updated 'Know Your Rights – Your Rights as a Prisoner' guide at the seminar. 
The seminar was chaired by Professor Mary Rogan, President of the International Penal and Penitentiary Foundation and Principal Investigator of the PRILA project.
The running order for the event was as follows:
FIRST HALF
Molly Joyce, Legal & Public Affairs Manager, Irish Penal Reform Trust
Damien Coffey, Senior Associate at Sheehan & Partners 
Matthew Kenny, Partner at O'Sullivan Kenny LLP and Honorary Treasurer of the Dublin Solicitors Bar Association  
David Perry BL, Barrister and Board Member of the Irish Penal Reform Trust  
Q & A
Short break (5 minutes)
SECOND HALF
Patricia Gilheaney, Chief Inspector at the Office of the Inspector of Prisons 
John Farrelly, Chief Executive of the Mental Health Commission  
Professor Dirk van Zyl Smit, Emeritus Professor of Comparative and International Penal Law at the University of Nottingham; Expert Adviser to the Council of Europe on the European Prison Rules and the European Rules on Juvenile Offenders  
Q & A

IPRT's Legal & Public Affairs Programme is supported through a donor-advised fund of the Community Foundation for Ireland.