Children's Rights Behind Bars: Report
11th December 2014
Human Rights of Children deprived of Liberty: Improving Monitoring Mechanisms
National Report - Ireland
A new report from IPRT provides a comprehensive picture of the legislative and policy landscape relating to the detention of children in Ireland.  The report focuses on the complaints and monitoring mechanisms available to them.
Read more:
Children's Rights Behind Bars | http://www.childrensrightsbehindbars.eu/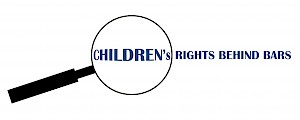 Children's Rights Behind Bars, of which IPRT is the Irish partner, is a collaboration between 16 European and International organisations that work for children's rights, led by Defence for Children International (DCI). The goal is to increase the respect of human rights of children deprived of liberty and improve the implementation of international juvenile justice standards to protect the rights and needs of incarcerated children. The project is financed by the European Commission within the framework of the Criminal Justice Programme.
The National Report on the implementation of juvenile detention facilities' monitoring and complaint mechanisms in Ireland was completed for IPRT by Prof Ursula Kilkelly, Professor of Law, Director of the Child Law Clinic and Dean of the School of Law at University College Cork. Louise Forde, currently undertaking doctoral research with Prof Kilkelly, was the key researcher on this project.