IPRT Annual Lecture 2012: Sentencing Guidelines and the Sentencing Council
20th September 2012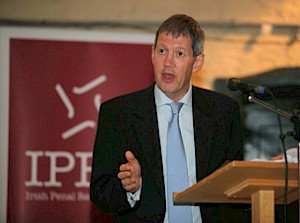 The Honourable Mr. Justice Colman Treacy, Judge of the High Court of England and Wales, delivered the IPRT Annual Lecture 2012 on Thursday 20th September, 2012 in the atmospheric surroundings of Kilmainham Gaol. Dr Mary Rogan, Chairperson of IPRT, introduced the organisation and its work; the Hon. Mr Justice Paul McDermott chaired the event.
The papers are available for download below.
This event was generously sponsored by KODLyons.

IPRT Annual Lecture 2012:
Additional documents: